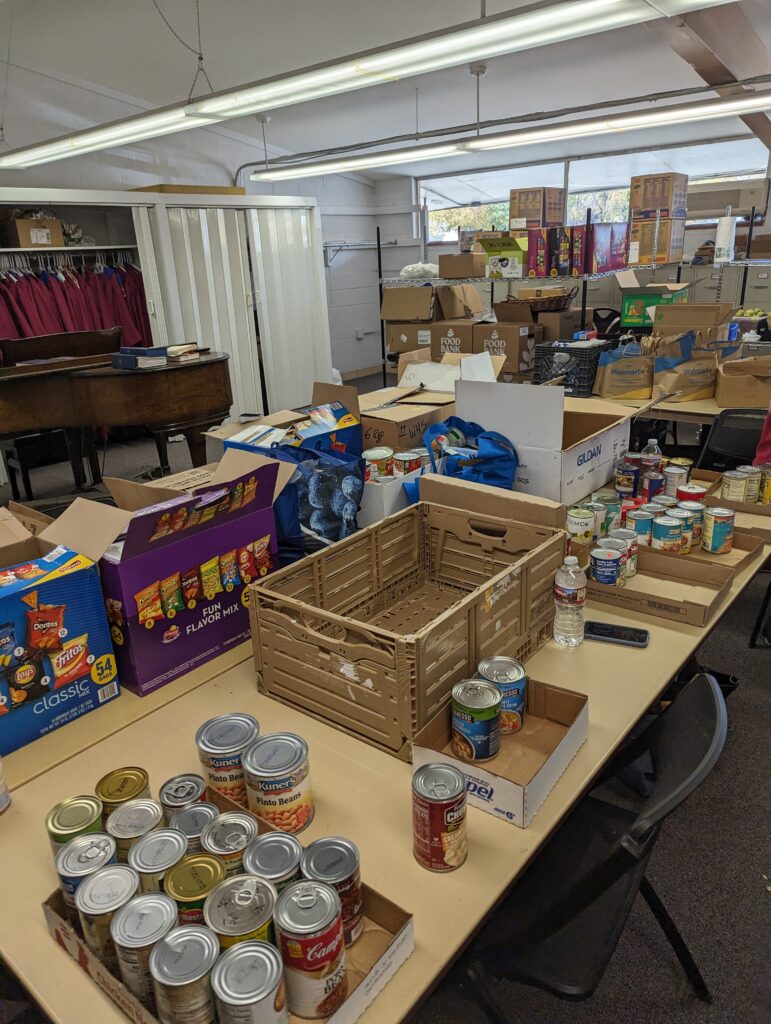 PRESS RELEASE – WESTY HIGH POWDER PUFF FOOTBALL GAME RESULTS IN OVER 500 POUNDS OF FOOD FOR FOOD PANTRY!
On September 27th , the young women of Westminster High School played their annual Powder Puff football game as part of Homecoming Week celebrations. This game is a decades old tradition at Westy Hi and remembered fondly by multiple alums.
Attendees were asked to bring non-perishable food items for the FISH of Westminster Food
Pantry. A few days later, our food pantry received a donation of over 500 pounds of canned
soup, vegetables, fruit, and beans!
ON BEHALF OF YOUR NEIGHBORS – THANKS FOR YOUR DONATIONS!!!!