is a 501(c)3 non-profit made up of two food pantries with a focus on improving the quality of life for our neighbors in Westminster.
We provide emergency food to hungry seniors, adults, and children!
Neighbors helping neighbors in Westminster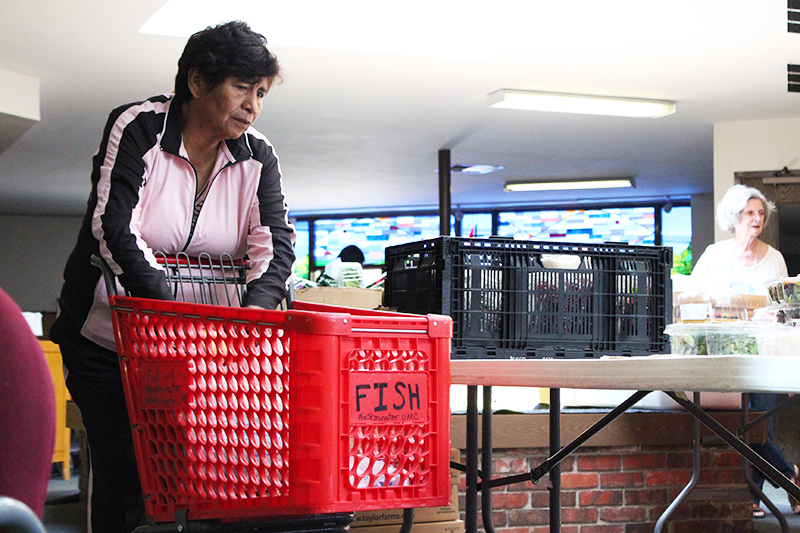 When you come to one of our pantries, you receive sufficient food to feed your family for 3 days including fruit, vegetables, meat, peanut butter, soup, pasta, cereal, and personal hygiene items when available.

The Story Behind FISH of Westminster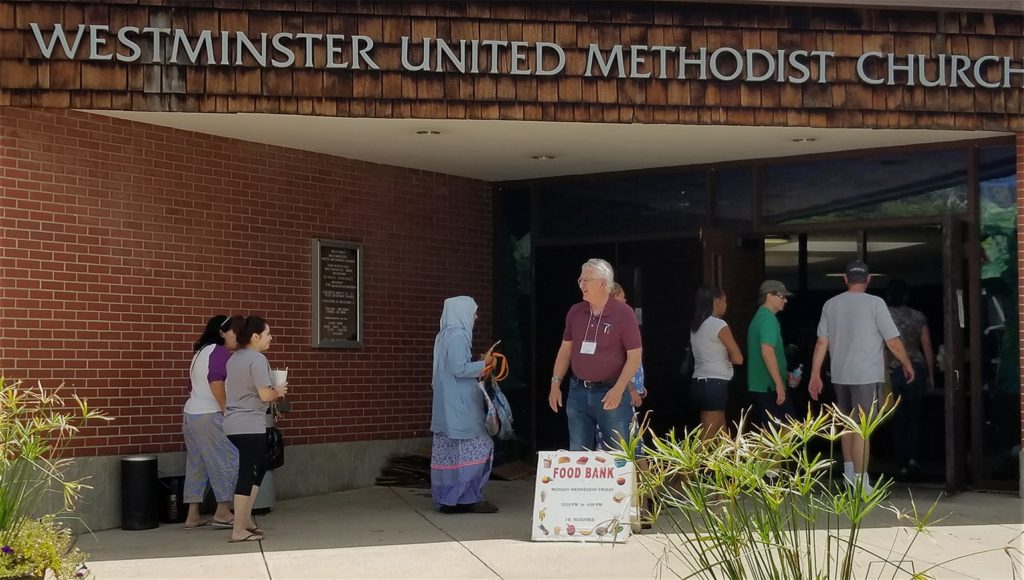 FISH OF WESTMINSTER was established in 1970 by a group of Westminster Christians, called to express their love and concern for their neighbors.  In the early days, FISH was the emergency service referral network for the entire city.  As the city grew and matured, and more social services became available, FISH evolved in two neighborhood food pantries, Westminster Presbyterian Church & Westminster United Methodist Church.
Since 2014 Don Cadwallader & Melissa Dukes manage the two FISH pantries for Fish of Westminster.  The FISH board consists of six members, three from each church.  Since they opened in 1996, the WPC food pantry has provided over 1.9 million meals to the people of Westminster.
June 2019 Update
Don C has decided to retire after a number of years with FISH, though he is still involved with Community Dinners and other events.  Melissa Dukes is the new director for FISH of Westminster.
November 2023 Update
President of FISH of Westminster is Paul Langley.
 Proud Agency Partner